Welcome to the Mountain Creek Netball Club Registration Page for 2022.
REGISTRATIONS FOR 2022 SEASON ARE CLOSED
 Fair Play Vouchers Registration available 19th January 2022
(If you are claiming a Fair Play Voucher, please email a copy to our Registrar  as soon as you have completed your registration. Your child will be unable to take the court for grading until this has been submitted)
Registration Ages (age turning in 2022)
NSG Green & Gold – 7 to 9yrs (Born 2013-2015) New to game, Grade 3 or only played 1 year in NSG Green in 2021.
NSG White – 9 to 10yrs (Born 2012-2013) Played 2+ years of netball, Grade 4+, Played NSG Gold in 2021.
Junior (Divisional) – 11 to 18yrs (Born 2004-2011)
NetSetGo Registrations please note: Once you have logged in to Netball Connect, when you get to Membership Details, for NSG White please select "Player Membership 2022 – Player", for NSG Green/Gold please select "Player – NetSetGo – Player – NetSetGo"  as shown below.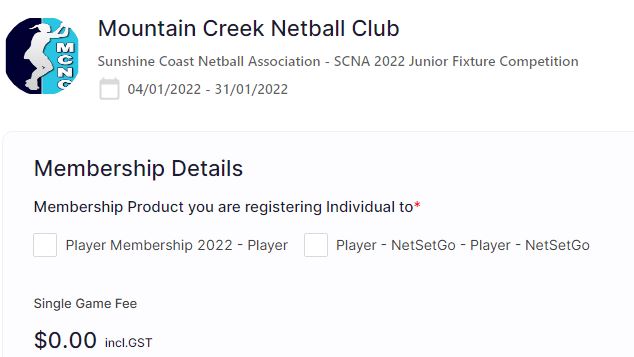 Please complete the following steps to Register:
After completing registration, please make sure you come back onto website to complete steps 2 & 3.
Step 1:  Complete Registration Form
Step 2: Complete Player Feedback Form below Relevant to your Registration (One per Child)
Divisional Player Feedback Form
Step 3: Download TeamApp and search for "Mountain Creek Netball Club"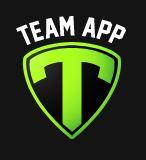 Get Netball Connect for Apple, Android
Please click on the link below for instructions to assist in registering and FAQ's on NetballConnect.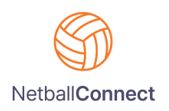 NetballConnect is a world-leading sports technology platform that changes the way the game is managed, played, scored and spectated, with a variety of functions including:
Registration: with the ability to register multiple users in multiple competitions, it's a simple, easy and intuitive registration platform.
Game Day app: With real-time scoring, verification, recording and rostering, it significantly reduces the required resources for game day management.
Competition management: Reducing the time it takes to create a draw from weeks to minutes.
Grading Days
Our grading days (Divisional teams only – Born 2011 on) will be held on Sunday 6th, 13th & 20th February at Mountain Creek High School netball courts. Please keep an eye on our facebook page and website for when you are required to attend. You will likely be required for 2 days. We can not confirm which dates you are required for until after registrations have closed on the 31st January. We will announce required days/times as soon as we can after registrations close.
Uniforms
Uniforms will be available for purchase at our Sign on Day as well as on Grading Days. Otherwise please contact Janelle our Uniform CoOrdinator on  to organise an alternative time.
Training
As soon as teams are announced and coaches/managers have been allocated, the coach/manager will be in contact with players to organise a day and time that is suitable to train. Training will be held after school at either Mountain Creek Primary or High School, between Tuesday and Thursday.